Sree Ayyappan Temple, Vijanapura is a holy place of worship constituted for the benefit of devotees of Sree Lord Ayyappa residing in and around Vijinapura, Dooravani Nagar, Kothur, Ramamurthy Nagar, B Narayanapura, Krishnarajapuram, ITI Colony, Bangalore.
Sree Ayyappan Temple, Vijanapura is a non-profit and tax exempted organization.
Aims & Objective
To provide and propagate the cults of Lord Sri Ayyappa.
To provide all kinds of help to the devotees visiting the temple to worship & perform various poojas.
To plan, organize and maintain the temple.
To facilitate and render the needful assistance for Mudra Dharana / kettunira etc. to the pilgrims going to Sabarimala from the temple.
To organize devotional programs and celebrate Mandala pooja / utsavam/ important and auspicious Hindu festivals.
Endeavoring to propagate the spiritual and devotional awareness among the members & other devotees.
To do everything in its command to achieve the above objectives in a harmonious and devotional way.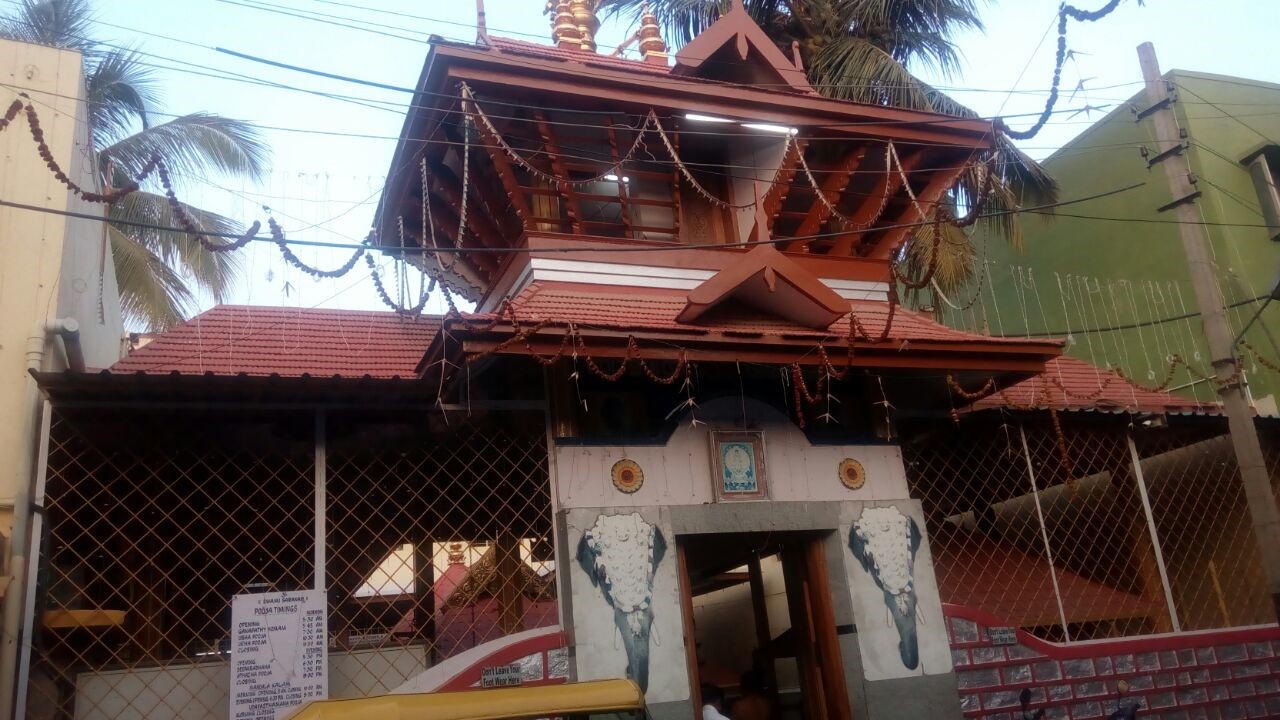 History
Ayyappa Prasthanam in Vijanapura started in 1966 with Ayyappa devotees conducting Bhajans and Ayyappan Vilakku in a Shed near Krishnarajapuram Railway station.
Land for the temple was purchased in the year 1975 and the temple construction was completed in the year 1981.
Dhwaja Sthambham [Kodimaram] Prathista was done on 8th May 1992.
Gold plating of the Kodimaram with Kumbha abhisheka was done on 13th July 2011.
Utsavam
8 Days utsavam was started in 1988.
8 Days utsavam starts with Kodiyattam.
Upa-devathas
Ganapathy
Devi
Murugan
Muneshwaran
Shiva
Naga Devata's.
Lord Shiva Prathista is facing west which is believed to be very powerful.